FAA Part 107 Drone Pilot License
Tips for where to take the Unmanned Aircraft General – Small, or Part 107, exam to certify as a drone pilot
Did you know you have pretty good odds of passing the Part 107 drone certification test on the first try?
According to John Peltier, writer for thedronegirl.com, the latest statistic from 2018 shows a 92% pass rate with good preparation. To prepare, you can find an FAA-certified Part 107 training course at an excellent drone training school like DARTdrones, which consistently reflects an exemplary 99% pass rate. After your training, you need to take the Part 107 test, and you need to know where to find it.
Where to Take the Part 107 Drone Certification Test
You may obtain your drone certification by taking the Part 107 knowledge exam at an FAA-authorized testing center. The FAA has contracted with PSI Services LLC, a reputable company committed to expert testing programs, to offer the Part 107 airman knowledge exam. This Unmanned Aircraft General – Small test has only become available through PSI recently.
With more than 690 authorized testing centers across the U.S., it is likely that you can find a location that is convenient for you to take the drone license test. Check out PSI's fantastic website to find the location that is convenient for you. Once on the PSI site, click on "Find a Test Center." The site will prompt you to enter a zip code, country, and name of the test. Choose "Unmanned Aircraft General – Small" as the test from the drop-down menu on the right. Click "Search" and take your pick of testing centers!
Schedule your Part 107 Drone Test ahead of time
We are optimistically at the tail-end of a global pandemic, which has affected when testing centers are currently open for business. It would be wise to check ahead first to see PSI's test center openings, what their hours are, and to schedule a Part 107 drone license test-taking time. The PSI site prompts you to enter which country you would like to find a testing center in, then choose which city works for you.
What You Need in order to schedule the Part 107 Drone Test
When you visit the PSI website, you need to create an account in order to schedule your Part 107 exam. In order to create an account, you'll need an FTN, or Federal Tracking Number, which takes less than 5 minutes to obtain. It is imperative that you obtain an FTN through the Integrated Airman Certification and Rating Application, or IACRA.
Find Out More about the Part 107 Drone Test
To find out more about the Part 107 knowledge test, check out this free study guide, these little known facts, a prep video for the Part 107 drone pilot test, topics on the drone pilot exam, a drone license guide, and Part 107 previews. Don't forget to also explore the famous DARTdrones Part 107 test prep training course for superior training before the exam.
About the Author: Greg Pratt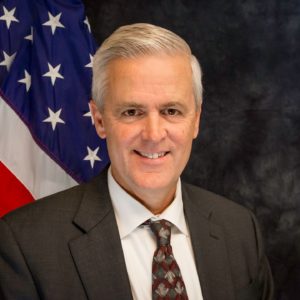 After graduating from high school, Gregory Pratt enlisted in the United States Marine Corps Reserves where he was trained to be an Air Traffic Controller at the age of 18.  He attended theUniversity of Texas at Arlington where he received a Bachelor of Business Administration Degree.  Shortly after college, he earned his Private Pilot's License.  He was then commissioned as an officer in the Navy and spent six years as a Naval Flight Officer, flying in the S3-B aircraft off of the USS Dwight D. Eisenhower and USS George Washington aircraft carriers.  After his time in the Navy, he applied for and was appointed to be an FBI Special Agent.  He attended the FBI Academy in Quantico, VA and was then assigned to the San Antonio office, where he spent his entire career (22 years from 1998-2019).  While in the FBI, he worked White Collar Crime, Public Corruption, and Counter-Terrorism cases.  His collateral (part-time) duties included surveillance pilot, Evidence Response Team (CSI) member and Team Leader, and Hostage/Crisis Negotiator.  He retired in December of 2019 and started a drone business (DroneStarLLC.com) to combine his loves of aviation and photography.  Gregory is also an instructor for DARTdrones.
DARTdrones is the nation's leader in drone training, program development and consultation, offering online and in-person courses in 40+ cities across the United States. DARTdrones takes pride in their comprehensive curriculum, developed by a former US Navy Helicopter pilot, as well as their 40+ flight instructors who are all manned and unmanned aircraft pilots. Visit us online at secure.dartdrones.com, call 800-264-3907 or email the DARTdrones Team at [email protected] to learn more.
Download a Free Part 107 Guide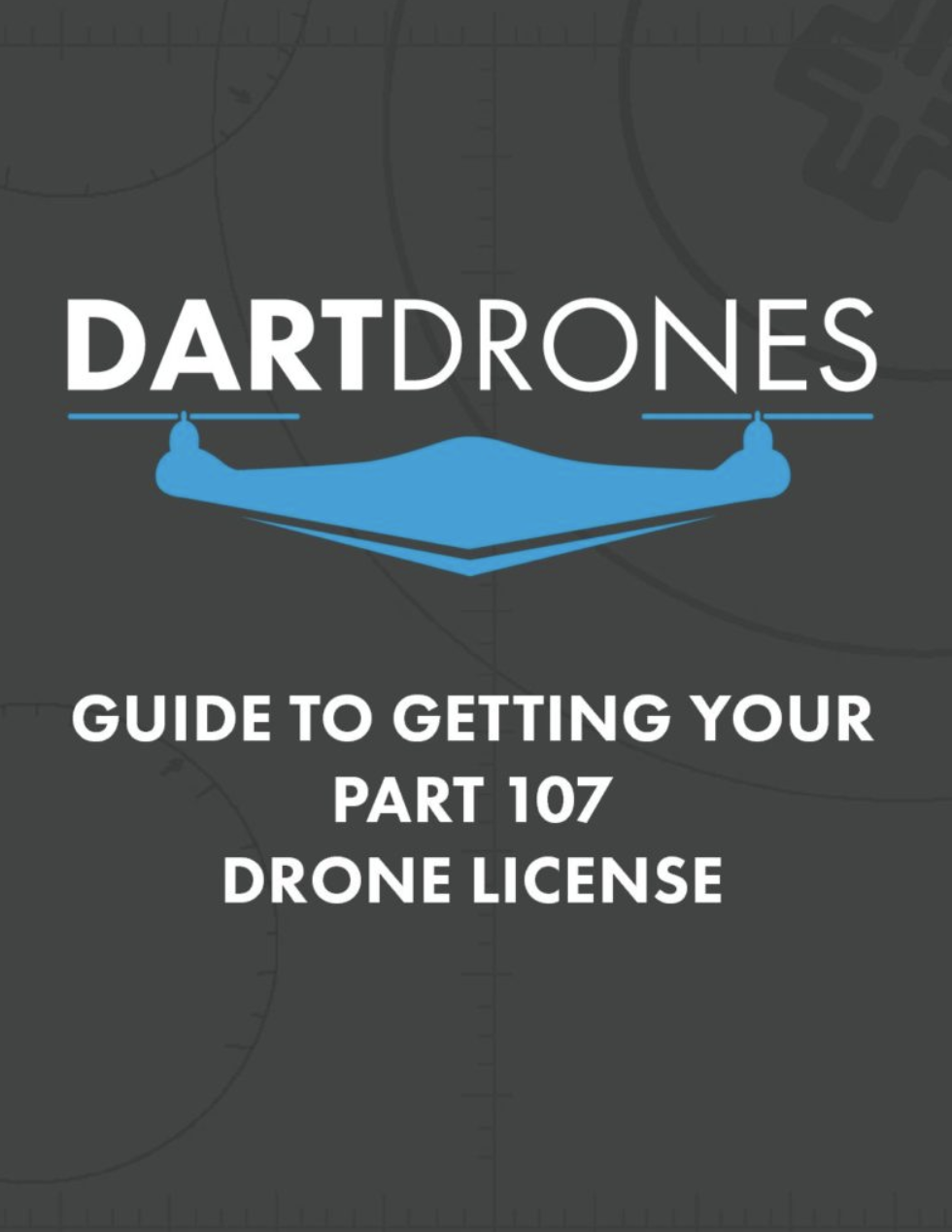 Learn everything you need to know about Part 107 with our Guide to Getting Your Part 107 Drone License.